| | |
| --- | --- |
| besofire | 21-06-2017 05:52 PM |
---
Danger Zone-CODEX

[فقط الأعضاء المسجلين والمفعلين يمكنهم رؤية الوصلات . إضغط هنا للتسجيل]
Danger Zone-CODEX | 1.78 GB
Danger Zone is an all new 3D vehicular destruction game from independent British developer and seasoned genre veterans Three Fields Entertainment. The concept is simple : crash for cash by creating the biggest car crash. Welcome to the Danger Zone – our new virtual Crash Testing Facility. Step into the shoes of a dangerous driver and survive a variety of challenging crash testing scenarios.
[فقط الأعضاء المسجلين والمفعلين يمكنهم رؤية الوصلات . إضغط هنا للتسجيل]
Features:
Single Player Game Mode featuring 20 unique crash testing scenarios.
Connected Leaderboards allows comparison of player scores for Friends and the whole world.
[فقط الأعضاء المسجلين والمفعلين يمكنهم رؤية الوصلات . إضغط هنا للتسجيل]
Download
[فقط الأعضاء المسجلين والمفعلين يمكنهم رؤية الوصلات . إضغط هنا للتسجيل]
Powered by vBulletin Version 3.8.8
Copyright ©2000 - 2018, Jelsoft Enterprises Ltd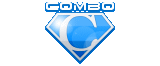 جميع المشاركات المنشورة فى المنتدى لا تعبر عن وجه نظر الإدارة